Maison Manoï... quite a story !
An encounter
Laurène Desjardins, granddaughter of Manoï, from whom she borrowed the nickname in order to pay homage to her through this project.
Passionate about beautiful tables and old crockery, her family heritage and the talent of this extraordinary painter pushed her to launch this tableware project.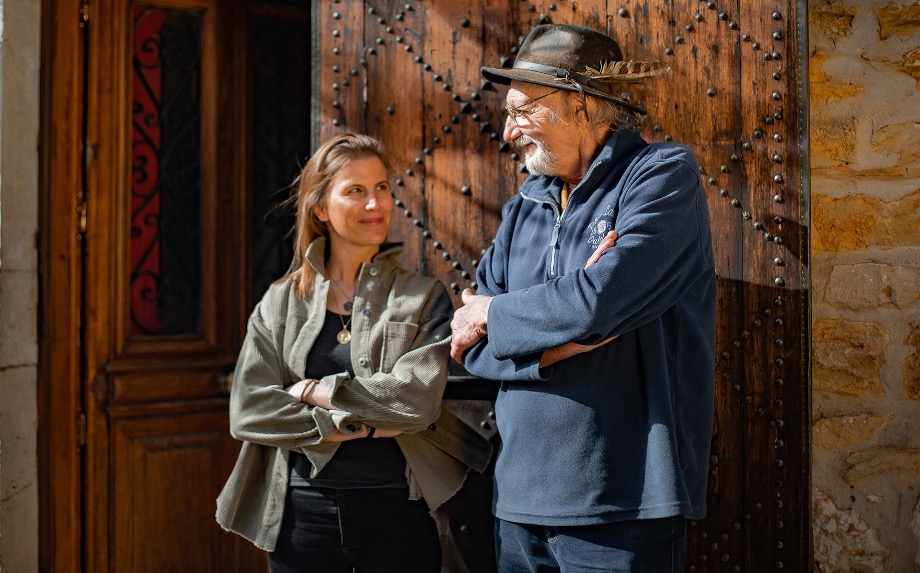 The origin of the name
Manoï is the surname of my grandmother.
This surname originates from the two cultures this projects represents : Ba Noï which means grandmother in Vietnamese and Mamie, which means grandmother in French.
The word "House" was added naturally because it refers to family history. It stands for tradition and authenticity. This word evokes a privileged universe and traditional know-how.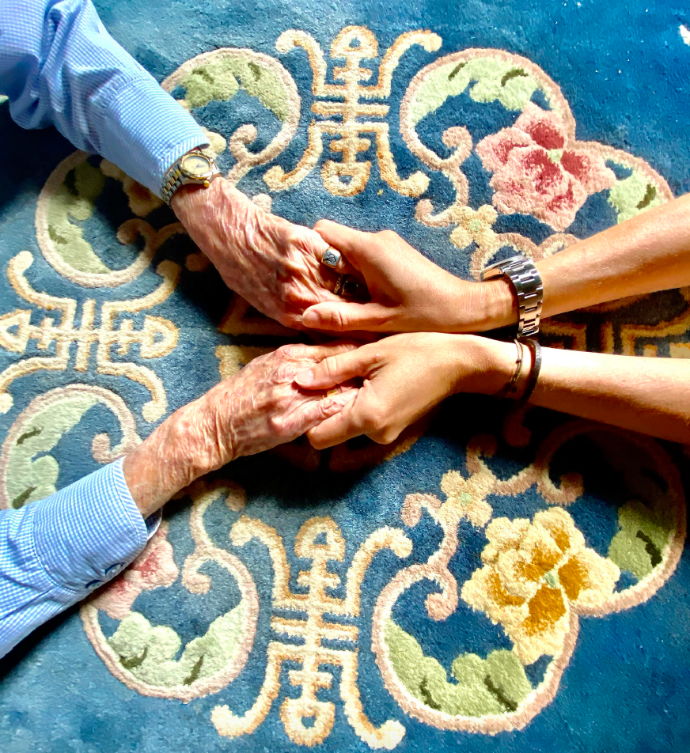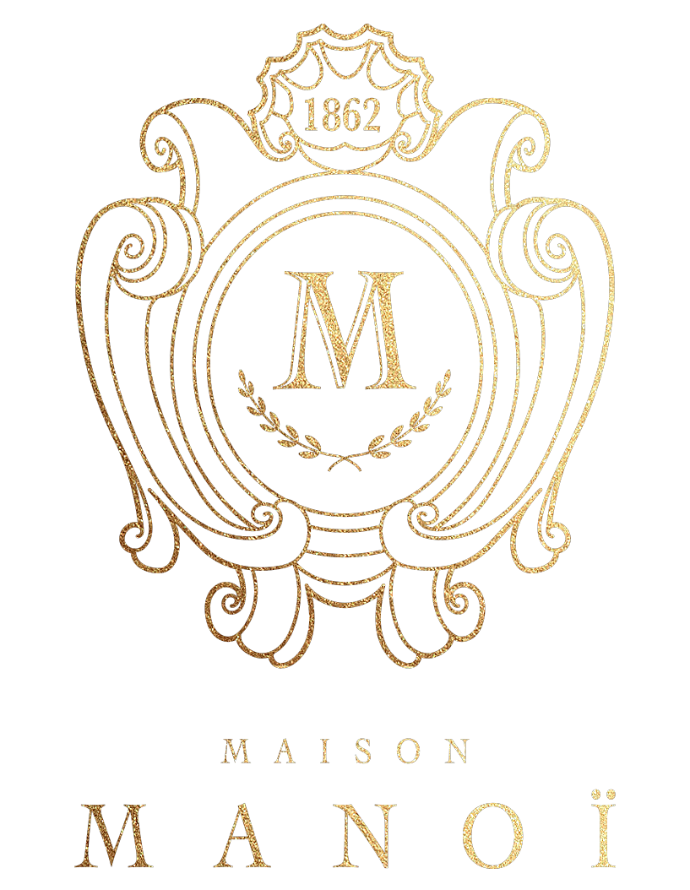 The coat of arms - A family heritage
This coat of arms, which was chosen to represent Maison Manoï, comes from a family coat of arms made in 1862 at the request of one of my ancestors.
At the time, it was created to represent my family through a blue and white porcelain table service.
The codes of old period crockery have been taken up to create the 5 collections of the House.
The blue color is a representative marker of old tableware services.
Jean-Paul Bodet, nicknamed "Van Gogh"
Self-taught, Jean-Paul Bodet has always painted. Already at the age of twelve, he spent his days painting birds with extraordinary dexterity and talent.
Renowned in the Bugey region as an artist-painter, he is nicknamed by everyone in the region "Van Gogh".
After a career as a commercial in brushes and other painting articles, he became an assistant auctioneer in Geneva. His expertise in the field of art is a considerable asset.
Now retired, he devotes himself entirely to his passions of painting and creation. He creates, he manufactures, he sublimates, and he transmits this passion to his daughter, Laura.
This tableware creation project highlights once again his incredible talent, until then nestled in a corner of the Bugey region.
Jean-Paul Bodet creates his master pieces in his art studio in the Bugey region. This little corner of paradise also hosts the family village of Laurène Desjardins, founder of the House.
"The friendship that binds us is at the origin of the start of this tableware project." - Laurène Desjardins - Founder of Maison Manoï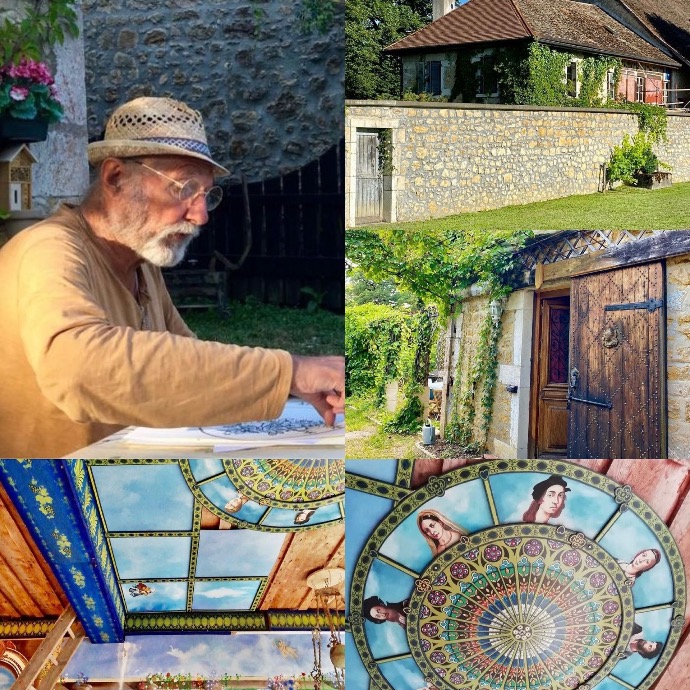 A poetic house for dream dinners!