Limoges porcelain Jar made in France - Vase "Limoges Ornaments" - 1.2 L
Limoges porcelain Jar made in France - Vase "Limoges Ornaments" - 1.2 L
Large Vase Ornaments
Limoges porcelain
Unique piece
Decorated by chromolithography
Height 19cm
Made in France
Luxury design
Monogram M
Weight 880 grammes
Capacity 1.2 L
Enamel finish

Add a touch of refinement to your interior with this Limoges porcelain vase made in France. Made from high-quality materials, this vase is durable and can be used to showcase your flowers or simply to decorate your space. Its elegant design and artisanal craftsmanship make it a perfect choice for luxury decor enthusiasts.

Superior Quality: Limoges porcelain is renowned for its quality and durability.
Artisanal Craftsmanship in France: This vase is carefully made by French artisans.
Elegant Design: This porcelain vase will add a touch of sophistication to your interior.
Versatility: This vase is perfect for showcasing your flowers or simply decorating your space.

This collection was made from a family crest.
A wonderful French artisanal gift made in Limoges on high-quality porcelain.

The prestigious Limoges designation is affixed to the back of each of our creations.

Maison Manoï has the IG Limoges certification, which certifies exclusive French manufacturing in Limoges according to ancestral know-how.
Ajoutez une touche de raffinement à votre intérieur avec ce vase en porcelaine de Limoges made in France.
Fabriqué à partir de matériaux de qualité supérieure, ce vase est résistant et peut être utilisé pour mettre en valeur vos fleurs ou simplement pour décorer votre pièce. Son design élégant et sa fabrication artisanale en font un choix parfait pour les amateurs de décoration de luxe. Qualité supérieure : la porcelaine de Limoges est reconnue pour sa qualité et sa durabilité. Fabrication artisanale en France : ce vase est fabriqué avec soin par des artisans français. 
Design élégant : ce vase en porcelaine ajoutera une touche d'élégance à votre intérieur. Polyvalence : ce vase est parfait pour mettre en valeur vos fleurs ou simplement pour décorer votre pièce. Cette collection a été réalisée à partir d'un blason de famille. 
Un merveilleux cadeau artisanal français réalisé à Limoges sur de la porcelaine de grande qualité. La prestigieuse appellation Limoges est apposée au dos de chacune de nos créations. 
Maison Manoï possède l'IG Limoges qui certifie la fabrication exclusivement française à Limoges selon un savoir-faire ancestral..
Un service client à votre écoute 
Livraison gratuite en France à partir de 100 euros d'achat
Cherchez-vous un vase en porcelaine de Limoges made in France ? Notre vase Monogramme M en porcelaine de Limoges est la pièce maîtresse de notre collection Ornements. Ce vase est fabriqué à Limoges en utilisant de la porcelaine de haute qualité. Son design unique et intemporel est basé sur les armoiries de la famille Monogramme. Ce vase en porcelaine fait à la main est immaculé de blanc et translucide. C'est une véritable œuvre d'art qui ne passera pas inaperçue dans votre maison. Son élégance rare complétera parfaitement votre décoration intérieure. Notre vase en  porcelaine de Limoges made in France est issu d'une porcelaine renommée dans le monde entier pour sa qualité impeccable. Notre collection Ornements de Maison Manoï est entièrement fabriquée en porcelaine de Limoges  en France. La création, la reproduction et la décoration sur porcelaine sont entièrement réalisées en France à Limoges.
​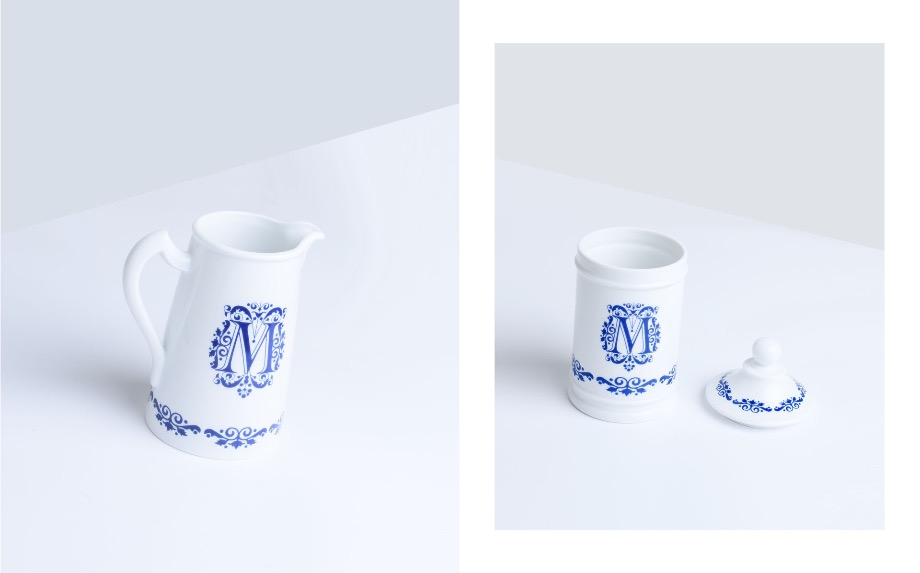 Votre snippet dynamique sera affiché ici... Ce message s'affiche parce que vous n'avez pas défini le filtre et le modèle à utiliser.