A luxury porcelain plate represents the symbol of a French way of life.
Porcelain is a noble and timeless material that lends itself perfectly to a refined and elegant table setting.
It is particularly appreciated for its exceptional qualities: it is shiny, resistant, and durable, making it the ideal choice for your table.
Porcelain also has a very chic and luxurious visual effect to make every meal unique and elegant.
A family history, family memories.
​​
​
Laurène Desjardins, granddaughter of Manoï, from whom she borrowed the nickname as a tribute to her through this project, & Jean-Paul Bodet, Painter Artist of the house.
Passionate about beautiful tables and old crockery, her family heritage and the talent of this extraordinary painter pushed her to launch this tableware project.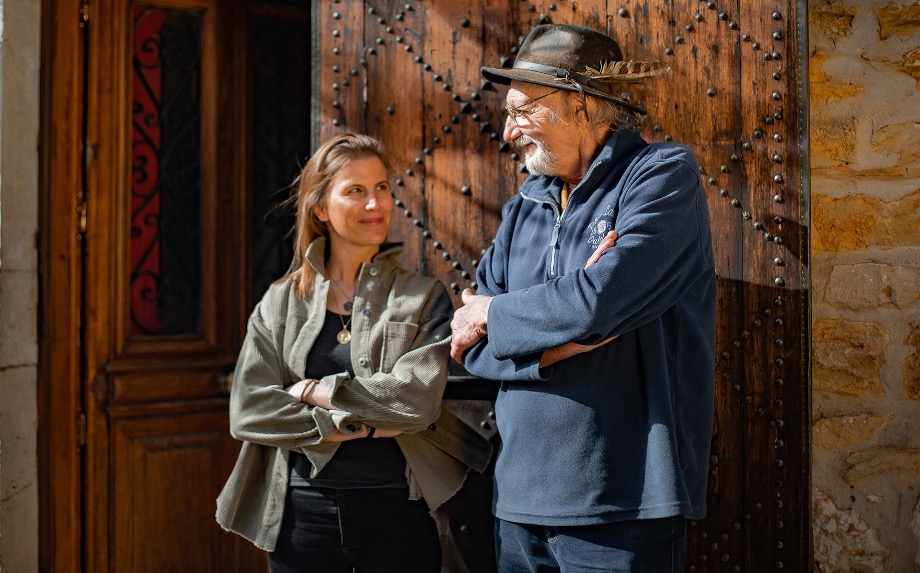 A luxury porcelain plate is an essential item for interior decoration enthusiasts as well as for those who enjoy cooking and setting the table.
Porcelain is considered the most noble material in tableware.
Its high quality makes it a luxurious choice of tableware for all occasions. White porcelain plates are also very popular due to their elegance and simplicity.
If you are looking for stylish tableware for your modern service, a beautiful modern white luxury porcelain plate may be exactly what you need.

With their smooth surface and delicate finish, these luxury porcelain plates will add a touch of sophistication to your table, whether it's for a family meal or a special occasion.
In addition to being aesthetically pleasing, porcelain plates also offer practical benefits. Porcelain is a durable and resistant material, which means that your porcelain tableware will last a long time. Plus, porcelain is easy to clean, allowing you to keep your tableware in perfect condition.
A luxury porcelain plate is a perfect choice for those looking to add a touch of elegance to their table.
Maison Manoï is a French brand of porcelain dishware.
​Porcelain was chosen to develop each of our creations. Our designs are referenced in the field of table arts.
For our hand-painted collections, porcelain is decorated using the drawings of our artist according to an ancestral technique from the village of Bát Tràng."
Our Limoges collections have the protected GI and are entirely made on high quality fine and translucent porcelain in France in Limoges.
We provide also two collections available for personnalisation on Limoges porcelain Hostel et Ornements.
These collections are available with your initials, your colors to represent your family on a table service that will be passed down from generation to generation.
Des assiettes en porcelaine de luxe :
Quand on parle de produits de luxe, la porcelaine est généralement l'un des premiers qui nous viennent à l'esprit. La porcelaine de luxe est un produit rare et précieux qui se distingue par sa beauté et son traitement spécial. La porcelaine est considérée comme un produit noble, car elle est faite à partir d'ingrédients naturels tels que la kaolin, le feldspath et le quartz. La porcelaine de luxe est faite main et peut être ornée de décorations raffinées qui la rendent encore plus attrayante.
L'origine du nom : Manoï : c'est le surnom de ma grand-mère
This surname originates from the two cultures this projects represents : Ba Noï which means grandmother in Vietnamese and Mamie, which means grandmother in French.
The word "House" was added naturally because it refers to family history. It stands for tradition and authenticity. This word evokes a privileged universe and traditional know-how.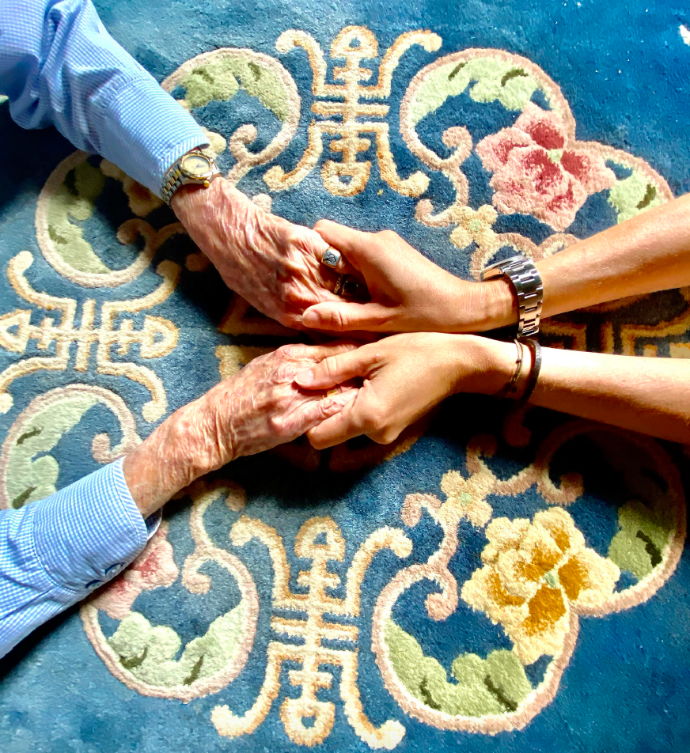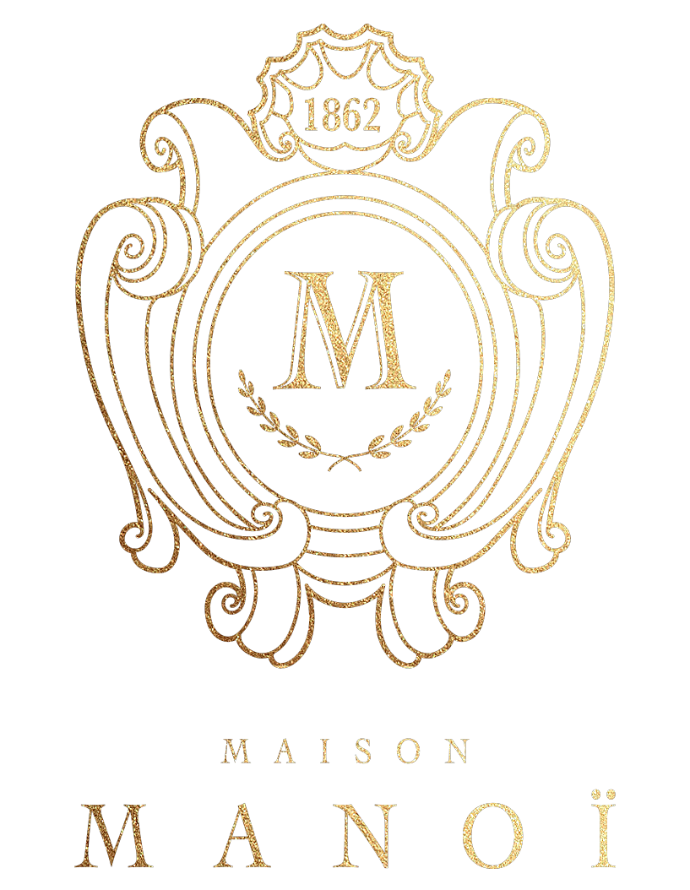 The coat of arms - A family heritage
This coat of arms, which was chosen to represent Maison Manoï, comes from a family coat of arms made in 1862 at the request of one of my ancestors.
At the time, it was created to represent my family through a blue and white porcelain table service.
The codes of old period crockery have been taken up to create the 5 collections of the House.
The blue color is a representative marker of old tableware services.
Nos assiettes en porcelaine de luxe sont d'une grande qualité :
Ce sont des assiettes uniques chaque pièce est réalisée à la main par des artisans expérimentés. Chaque pièce peinte à la main est unique et vendue par set de 2 pcs dans un coffret cadeau personnalisés Maison Manoï. Chaque pièce "Limoges" possède la prestigieuse appellation IG Limoges apposé au dos de chaque assiette avec notre blason.
Jean-Paul Bodet, nicknamed "Van Gogh"
Self-taught, Jean-Paul Bodet has always painted. Already at the age of twelve, he spent his days painting birds with extraordinary dexterity and talent.
Renowned in the Bugey region as an artist-painter, he is nicknamed by everyone in the region "Van Gogh".
After a career as a commercial in brushes and other painting articles, he became an assistant auctioneer in Geneva. His expertise in the field of art is a considerable asset.
Now retired, he devotes himself entirely to his passions of painting and creation. He creates, he manufactures, he sublimates, and he transmits this passion to his daughter, Laura.
This tableware creation project highlights once again his incredible talent, until then nestled in a corner of the Bugey region.
Jean-Paul Bodet creates his master pieces in his art studio in the Bugey region. This little corner of paradise also hosts the family village of Laurène Desjardins, founder of the House.
"The friendship that binds us is at the origin of the start of this tableware project." - Laurène Desjardins - Founder of Maison Manoï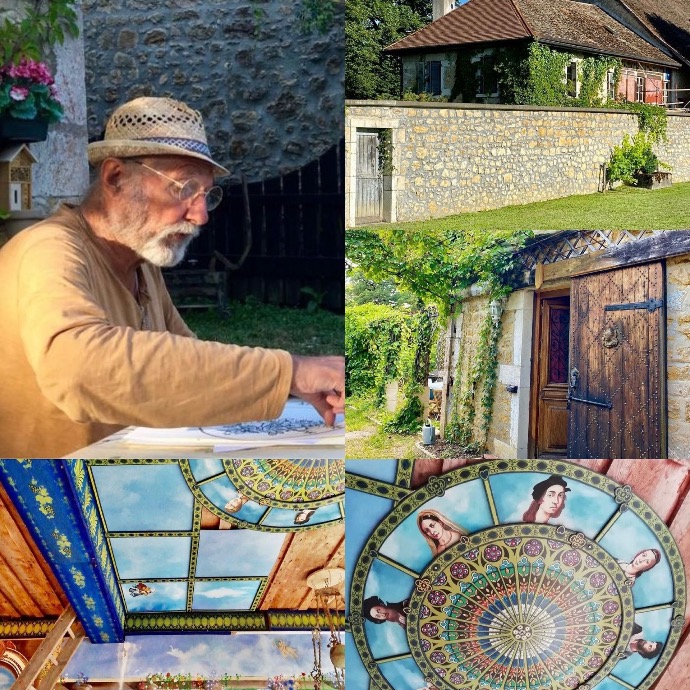 Nos assiettes en porcelaine de luxe représente le cadeau idéal pour une personne qui aime cuisiner. C'est un cadeau qui peut la surprendre et la faire rêver. La porcelaine de luxe est une excellente option pour tous ceux qui cherchent à ajouter une touche de raffinement et d'élégance à leur mise en table. Les assiettes en porcelaine de luxe sont non seulement belles à regarder, mais elles sont également durables et chics.
.