Volutes
 Our hand-painted porcelain "Volutes"
Hand-painted porcelain : an artisanal tradition.
Porcelain is a fine and translucent form of clay that has been used for centuries to create decorative and utilitarian objects. 
Hand-painted porcelain is an artisanal tradition that dates back centuries and continues to be practiced by talented artisans around the world. 
Hand-painting on porcelain is a technique that involves painting directly onto the surface of the porcelain with colors made from natural pigments.
 This technique allows artisans to create unique and intricate patterns and designs that bring porcelain to life.
- Each piece is unique -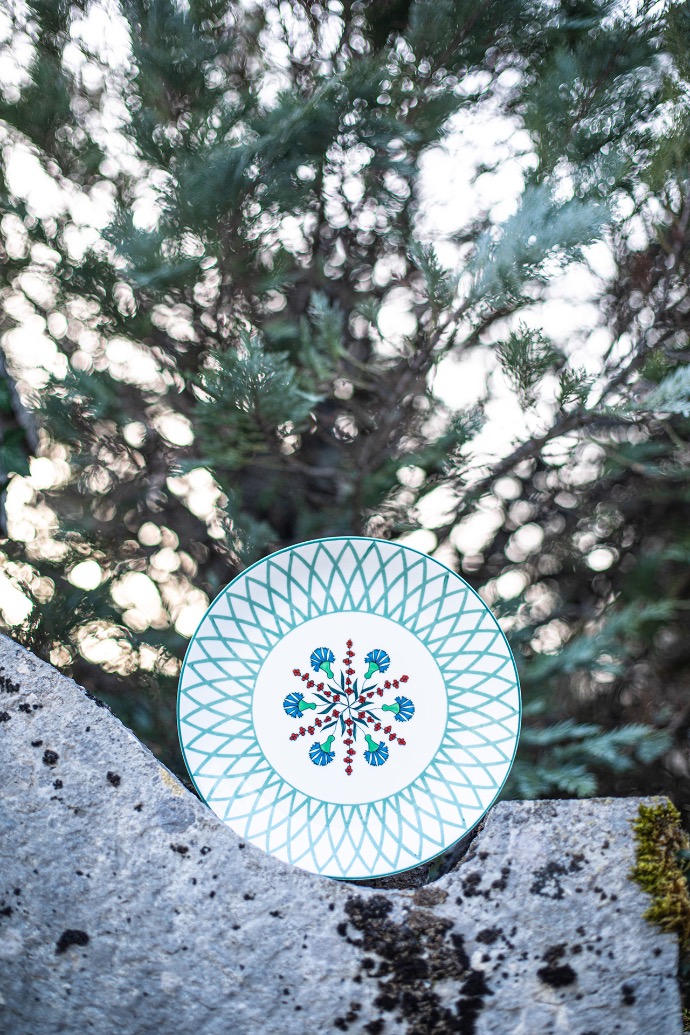 Entirely made under glaze with a brush, this collection was drawn by our Painter and then reproduced freehand on high quality porcelain.


Each piece is unique and singular our creations tell a story.